Sunday, September 17, 2023
NCLC Registration/Information Desk Open
NCLC Welcome, Chapter Introductions and Opening Message from AGC President Les Snyder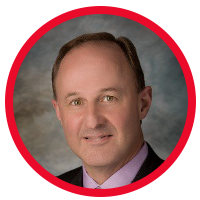 President, AGC of America
"State of the Association" featuring AGC CEO Steve Sandherr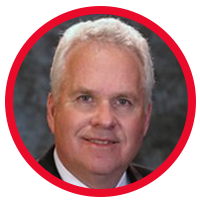 Opening Keynote Session 
Human Centered Leadership: Turning Corporate Culture Into a Competitive Advantage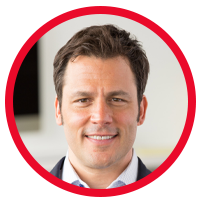 This keynote will explore how to cultivate a high-engagement, high-performance culture. As we prepare for the new world of work, leaders need to understand the needs and expectations of the modern workforce and their customers. Ryan pushes back on conventional thinking with new research and case studies from category-leading companies that succeed at maximizing human potential and elevating performance.
To win in today's market, you need a healthy organization: tuned-in employees, authentic leadership, open communication and trust. Leaders are called to cultivate the kind of workplace where people come first and performance and profit follow.
Most organizations leave too many opportunities on the table and waste a huge amount of their people's potential. This keynote offers practical advice to help you reverse that trend.
After this keynote, audiences and organizations will understands what it takes to elevate engagement, unleash human potential and compete to win in the new world of work.
Learning Objectives:
Embrace change in the new economy.
Learn from global workforce trends and forecasting from our research portfolio.
Build high-trust, high-value relationships.
Connect employees and community to a shared vision and set of values.
Effectively use emerging technology to improve communication, culture, community and work life.
Breakout Sessions
Session 1: Mastering the Art of Resilient Growth: Embracing Failure
Session 2: Fostering the Volunteer Leadership Journey and Mastering Best Practices for Volunteer Recruitment and Recognition 
Session 3: Transform Member Engagement with a Fresh Approach to Meetings & Events
Session 4: How to Make Data an Asset for Your Chapter
Shuttles depart for Welcome Reception
Monday, September 18, 2023
NCLC Registration/Information Desk Open
NCLC Breakfast with AGC's Legislative Team
Rise and shine to drink coffee, eat eggs, and learn from the most effective and knowledgeable legislative team in town. AGC of America's Jimmy Christianson will moderate our panel of in-house experts to provide the latest insights on Capitol Hill and federal regulatory agencies and how the association is advancing the construction industry's priorities in our nation's capital. Whether you are going to Capitol Hill or not to meet with your elected officials, this is a must attend session to understand how Washington, D.C., is working to further impact your construction business.
NCLC General Session
Safety on the Inside: How to Effectively Support Employee Behavioral Health in the Construction Industry
Hamilton Baiden, CEO, YouTurn Health
We've all seen the stats on the state of mental health in the construction industry. We need to do something now to effect change and support employees. But which programs actually work? Will your employees use them? Join Hamilton Baiden, CEO of Youturn Health, to get an overview of the trends in substance misuse and their impact on the workforce. Learn the gaps in treatment that prevent people from reaching out for the help they need and step through programs that effectively engage and support employee mental health before it reaches a crisis.
Breakout Sessions
Session 1: How Future-focused Thinking Can Improve Board Performance
Session 2: Unlocking the Power of Innovation and AI in Associations
Session 3: Fostering Engagement: Approaches to Cultivate Interest in Your Political Action Committee and AGC PAC
Session 4: Replicable Workforce Solutions that Shine a Light on Excellence
Breakout Sessions
Highway Division Breakout
Funding for Infrastructure: Identifying viable options for states and the federal government
The gas tax was last increased in 1993, and our transportation revenue shortfalls have gotten worse as advances in fuel efficiency and the adoption of electric vehicles have decreased revenues into the Highway Trust Fund.  As the federal government continues to avoid tackling the tough issue of identifying a sustainable user-fee, how are states choosing to fund their infrastructure? Come hear from the experts on what viable options are out there to fund the future needs of our transportation system.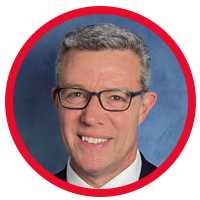 Executive Director, AASHTO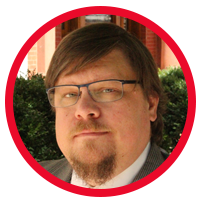 Senior Fellow, Eno Center for Transportation
Building Division Breakout
A.I. in Construction: A Roadmap for Business Leaders
With the release of OpenAI's advanced language model, construction leaders are awakening to multiple applications across the industry. This session presents findings from Placer Solutions' recent report which is aimed at the pressing questions and concerns of construction business leaders who are looking to understand A.I. tools. It will discuss the state of the technology, builder use cases, value chain analysis, and best practices for the industry.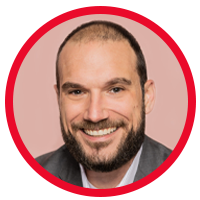 Founder, Director at Placer Solutions
NCLC Lunch Session
Making the Pitch: How to Make the Most of your Capitol Hill Meetings
Members of Congress and their staff are inundated with information on a daily basis from all sides—as these offices meet with constituents more than 25 times per day in addition to receiving tens of thousands of digital communications daily. As a construction industry leader heading to Capitol Hill, you have an opportunity to break through the noise to advance significant legislative objectives to better your career, business, and markets. But how?
During this session, the most knowledgeable expert on Congressional advocacy will help you make the most of your meetings with your U.S. Representative and U.S. Senators with critical tips, while debunking common myths.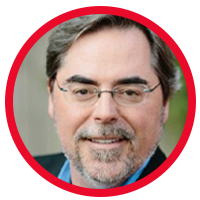 Bradford Fitch, President & CEO, Congressional Management Foundation
Breakout Sessions
Session 1: How to Prepare for Changes to Prevailing Wage Rules
Session 2: Nurturing Membership Growth and Sustaining Active Engagement
Session 3:Operational Preparedness: Paving the Way for Association Success
Session 4: How Future-focused Thinking Can Improve Board Performance 
NCLC Keynote Session
Talk Like a Leader: Finding Your "It Factor"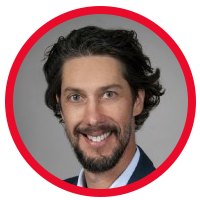 Anthony Huey, Reputation Management, LLC
DESCRIPTION:  Ignite the "spark" inside you. We've all met someone with intangible qualities that draw others in and make them say, "Wow!" Some call it charisma, magnetism, or the "it factor," but it's nearly impossible to define. Until now. You can't touch the "it factor," but you can immediately feel when someone has it. This fast-paced, pragmatic and interactive keynote gives audience members practical and immediately implementable approaches to bringing the "it factor" to not only themselves, but their organization. 
Learning Objectives: 
Identify the 3 traits successful leaders have in common.

 

Discover the power of perception and first impressions.

 

Unlock the secrets to making a connection with anyone.

 

Overcome the most common barriers to achieving your "It Factor." 

 

Learn how to create the "It Factor" for your entire organization.

 
6:00 PM
Ritz Carlton, Front Entrance
Shuttles Depart for National Portrait Gallery
6:30 PM – 7:30 PM
National Portrait Gallery, Washington, DC
NCLC Chapter Awards Reception
7:30 PM – 9:30 PM
National Portrait Gallery, Washington, DC
NCLC Chapter Awards Dinner
Tuesday, September 19, 2023
NCLC Registration/Information Desk Open
NCLC Networking Breakfast –

Navigating Today's Construction Risk: The Essentials Beyond the Regulatory Agenda
Executive leadership faces a multitude of challenges that extend beyond the regulatory scope.  This session will delve into the complex web of construction risk management that reaches beyond regulatory compliance.  Our panel of in-house experts will share how AGC of America is leading the way for integrated company-wide risk management through workforce well-being and efficiency, contract issue spotting and administration, and sustainability and climate practices – uncovering a path to a more resilient and profitable construction business.  Join us as we explore how addressing today's paramount "ESG" challenges demands a holistic risk management approach that transcends traditional boundaries (e.g., sub defaults, forever chemicals like PFAS, low-carbon materials, and violence on jobsites).  Discover the many AGC tools to help construction executives navigate construction risk.
NCLC General Session – Congressional Panel: What Can Get Done? A Bipartisan View from Capitol Hill
Cable news focuses on Congressional gridlock, political gamesmanship, and the next election's horse race for control of Congress and the White House. But the real legislative action that impacts the construction industry  happens in the halls of Congress, not in studio. This bipartisan panel of true legislators from the U.S. House of Representatives will provide insights into what's really going on and what can make it to the president's desk for his signature into law. From workforce development and immigration reform to infrastructure investment and permitting reform, our guests will address some of the top issues facing the construction industry.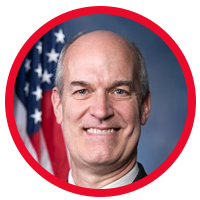 The Honorable Rick Larsen, U.S. Representative, Democratic member from Washington State's Second District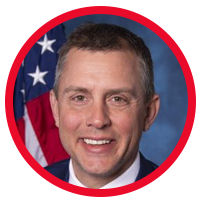 The Honorable Kelly Armstrong, U.S. Representative, Republican member from North Dakota's At Large District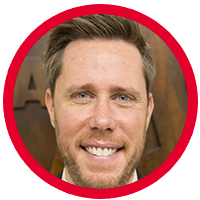 Jimmy Christianson, Vice President of Government Relations, AGC of America
Closing General Session – Elevating Chapter Excellence: Unleashing Potential Through Partnership and Collaboration
Get ready for an engaging chat with four award-winning AGC Chapters as they share their secrets to success and their big wins in workforce development, membership engagement, diversity and inclusion, and public relations. It's all about how these organizations are nailed it through teamwork and partnerships!
Wednesday, September 20, 2023
(For chapter execs and staff – separate registration required)